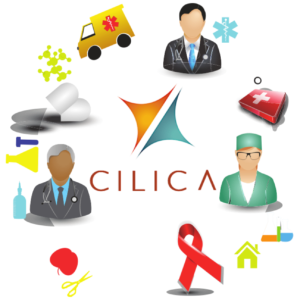 C I L I C A M E D
Growing populations, increased mortality, changing regulations and the rising healthcare costs will accelerate the adoption of telemedicine as an affordable healthcare alternative for school systems, assisted-living facilities, senior homes, colleges and university campuses, and, small businesses.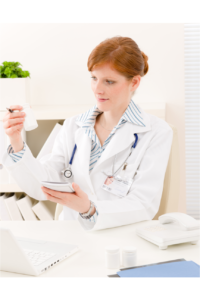 Health care providers use Telemedicine to deliver two-way interactive remote clinical services using simple telephones to high definition video conferencing services. The telemedicine consultation is established between one or more Remote Telemedicine Center (RTC), staffed by a health care provider such as a nurse practitioner or medical assistant, and a hospital or clinic, which is the Telemedicine Clinic (TC) typically, staffed by one or more physicians.
C I L I C A M E D provides a unique telemedicine solution connecting a RTC to any TC which has a Physician available for immediate consultation. C I L I C A M E D facilitates TCs to securely share healthcare information such as magnetic resonance images (MRIs) X rays between participating providers.
C I L I C A M E D makes affordable health care a reality by reducing travel time and costs, remote access to specialist and timely diagnoses and treatment. C I L I C A M E D helps in establishing healthy communities by reducing emergency room visits, increased access to rural communities and reduced waiting times.
The history of Telemedicine
"Specialist Brought to Every Town, City, Urban and Rural Community"
When broadcast, radio became common in early 1900 and radio was gaining popularity, Hugo Gernsback designed the first home radio set and started the Electrical Experimenter magazine which eventually became the Science and Invention magazine. In 1924, the April issue of Radio News edited by Gernsback sported a cover page titled 'The Radio Doctor – Maybe!' depicting the first telemedicine system with audio and live video.
The headline in the October issue of the Science and Invention magazine proclaimed, "Specialist Brought to Every Town," and the writers prophesied that physicians would be able to diagnose disease from a remote-control room. In the February 1925 issue of the magazine Gernsback published an article describing 'The Teledactyl', a gadget that could allow doctors to remotely control radiotelegraph feelers and remotely view the patient on a television screen.
Radio, telephones and telegraph have played critical roles in the health care industry from consultation to transmission of healthcare information. Ironically FAX is the preferred form of communications in the healthcare industry today since it meets the compliance and healthcare regulatory requirements. In recent years, health care providers in Geneva watched a live operation of aortic valve replacement performed at the Methodist Hospital in Houston, Texas in 1962. The first interactive telemedicine system was demonstrated in 1968 providing clinical services between Massachusetts General Hospital and a medical station staffed by RNs at Boston's Logan International Airport. In 1967 first responders used voice radio channels to transmit Electrocardiographic rhythms from the fields to the emergency department at Jackson Memorial Hospital in Miami, Florida.
Typical impetuses for the development of telemedicine are cost reduction, geographical separation, socioeconomic conditions of patients, reducing waiting times and to increase accessibility to healthcare. Studies have demonstrated that Telemedicine is successful when providers can strategically plan and schedule appointments for a captive audience and when the payment system is simple as in government funded health care services for prison inmates and mental health patients.
Telemedicine can be used an excellent alternative to not only improve healthcare outcomes but also reduce cost, and increase accessibility by qualitatively analyzing and evaluating remote consultation services that overcome some of the challenges of in-person clinic consultations. Telemedicine can play a very important role during emergencies and natural disasters when health care providers can remotely consult with patients and victims in the disaster area and provide critical healthcare services.
Barriers to Telemedicine
Incorporating a real-time telemedicine system in an existing practice could be a daunting task for a healthcare practioner. Providers don't have to go alone, C I L I C A M E D and you together will address specific concerns of each individual provider to establish a successful sustainable telemedicine practice. During the initial engagement C I L I C A M E D will consult with the provider and their team to address many of the issues listed below to ensure that the telemedicine practice will offer an affordable healthcare option to deliver remote clinical services.
Affordable and reliable high-speed communications that is easy to operate on either end.
Integrating heterogeneous telemedicine components that operate predictably and seamlessly together
Professional licensure and related medical liabilities
Robust implementation of patient health record and integrated health information system
Procedures for protecting patient privacy and confidentiality in sharing patient data.
Financial plans, strategies, and business models to establish a successful sustainable telemedicine program.
Resistance to change from, the traditional face-to-face interactions between the patient and provider
Lack of a robust and repeatable systematic telemedicine framework that can be easily customized for delivering specific clinical services.
The need for certified technicians, the required technology training for the staff combined with the scarce hardware and software standards is an arduous task for an industry that is governed by strong regulatory compliance.
Rapid pace of advances in information, communication and medical devices technologies very quickly outdate telemedicine systems requiring costly frequent upgrades.
Customized hardware and software, interoperability, business continuity, product obsolescence, maintenance and quick repair turn around and staff training as technology advances.
The disconnect between clinicians' expectations and the quality of products vendors promise and deliver, and the steep learning curve for these vendors who are new to selling in this market.
Seamless integration of electronic patient records with a multi-media based telemedicine collaboration system
Comprehensive payment system for delivering remote clinical services using telemedicine.
Compliance to patient privacy acts, secure communications and storage of patient information.
An Important Note on Security
C I L I C A's advanced access system monitors and analyzes traffic conditions, trends, inconsistencies and the network configurations are updated in real time. With customer experience agents, available round the clock resolutions are addressed before they are reported
Telemedicine delivers clinical services remotely, as such patients' information is expected to be on the wire, vulnerable and prone to be compromised. Establishing good security policies requires developing a failsafe, foolproof and robust information and communications system and is key to ensure patient privacy protection and confidentiality. C I L I C A M E D security policies ensure that patient information is made available only on a need-to-know basis by limiting access to the minimal information required to deliver a specific service. C I L I C A M E D provides security at layers of communications, from OS hardening to application vulnerability assessment, so that providers can deliver clinical services knowing that the information is secure, private and confident of data integrity.